Transparency attained by using a large amount of glass
The LAC's distinctive character is definitely its glass facade - the four sides of the building and the roof area above the winter gardens are all glazed. The facades are segmented at floor height, but the details are carefully designed to avoid showing the floor slab thickness. In order to attain sustainability, this facade design was also very important. "Ingenhoven Architects", the structural engineers, who have been working with the architects since the competition, the facade engineers, and the architect's ecology designers, have all worked together to make these facades feasible through careful and close cooperation.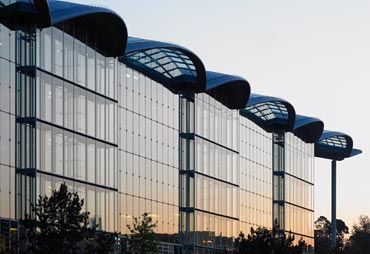 The alteration of double-skin and cable net dacades gives the buildings a "scaled structure" look.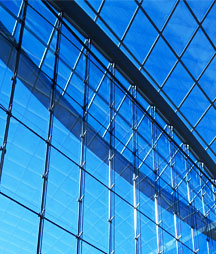 All winter gardens are vertically covered by a highly transparent cable net facade system and by a double-glazed vaulted roof in a stainless steel shell.